Do you shop at JoAnn Fabrics?  Do you love a deal? If you have a smartphone, I've got good news for you: the new JoAnn mobile coupons are awesome!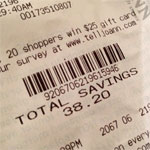 I found out about JoAnn's mobile coupons just last week.  I was at my local JoAnn Fabrics in search of some suitable photo backgrounds (… and Halloween decorations. :D).  Unfortunately, since this was a spontaneous trip, I didn't bring my snail-mail JoAnn coupon mailer (no 40% off for me… or so I thought).
I plead my case to the JoAnn cashier, and he showed me how to use same coupons via my iPhone!  There is no annoying registration or login step required. You just pull up the coupon and scan it from the phone screen!
Access JoAnn Mobile Coupons
Here's what you need to do use JoAnn mobile coupons:
1. Open your smartphone's web browser
2. Navigate to http://mobilecoupons.joann.com/Live/Offers  (or search for "joann mobile coupons")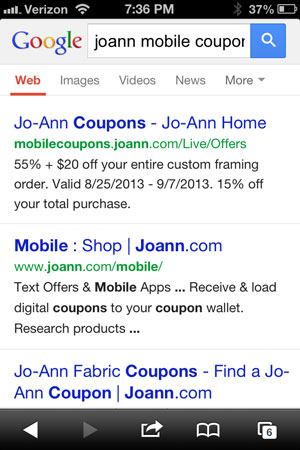 3. Select a current coupon
4. Let your cashier scan the coupon (and any other applicable coupons)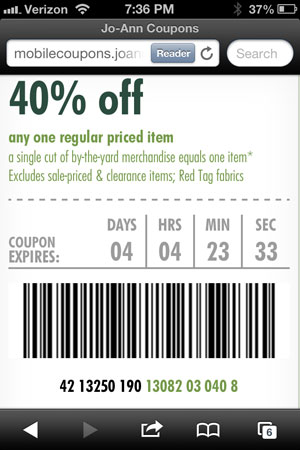 I was amazed – I got multiple discounts, including 40% off my $26 velvet remnant ($13 velvet, oh yeah!).  I had no idea JoAnn mobile coupons were a thing, so I'm sharing this secret with all you DIYCraftPhotography readers!
Happy discounting!