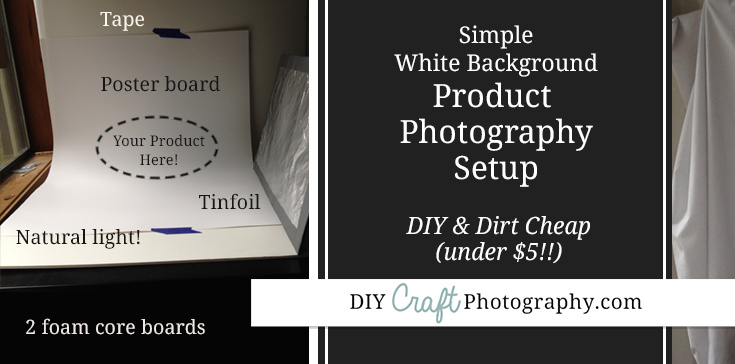 Need some lovely new photos for your shop but limited by a tight budget? This DIY white photo background setup costs less than $5!
Supply List
1 large sheet of white poster board
tape (painter's, Scotch, masking – any kind will do)
2 big pieces of white foam core board
"bounce card" made with white paper or tinfoil (heck, even a large notepad works)
a chair, table, or TV tray tall enough to reach the window ledge
a well-lit window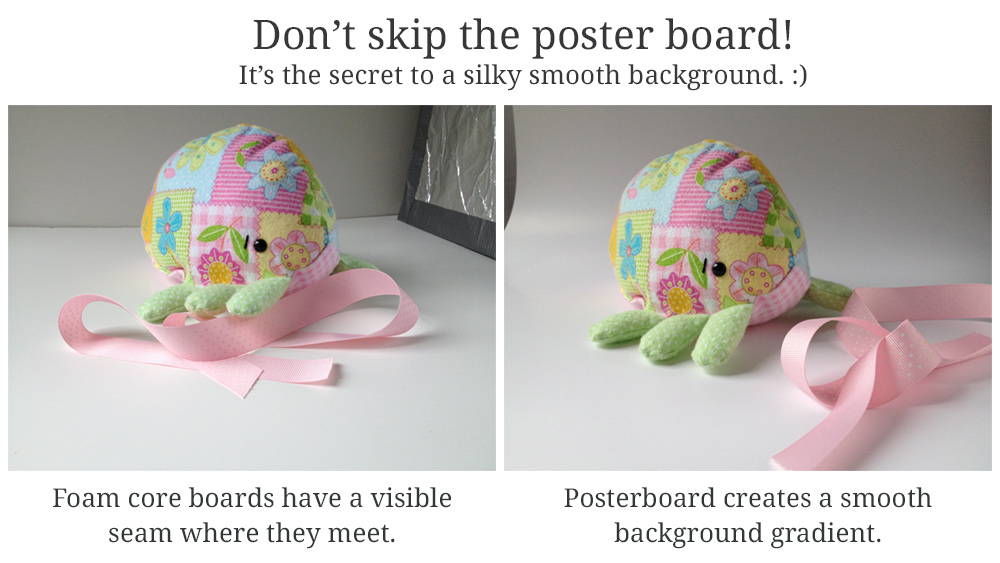 Setting Up
Tape the white foam core boards together at a 90 degree angle. Gently bend the sheet of white poster board and tape it into place over the foam core boards.
Place your set up on a chair, table, or tray next to a well-lit window. The light coming in from this window should be even (no dappling from leaves or cast shadows). Shooting in the middle of a cloudy day is best, if you can swing it.
Arrange your object(s) on the poster board and hold the bounce card on the shadowed side of your object. Prop it up against something, hold it one hand and your camera in the other, or enlist a helper to hold it at just the right angle.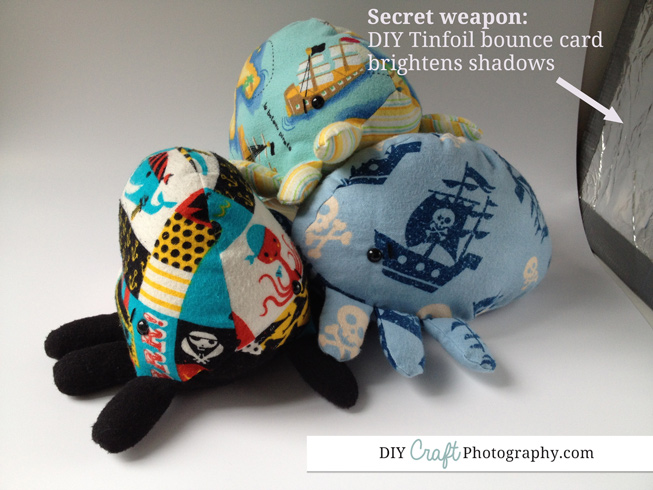 Read more about the magic of bounce lighting and how to make your own tinfoil bounce card here.
Shooting Photos
Shoot a ton of photos – pick your favorites later. For every 4 photos I use in my Etsy store, I probably shot at least 10-20+ depending on the object. Try lots of angles and experiment.
The photos that follow were taken right here, using my iPhone 4S camera in the middle of an overcast day in March in Washington State, North America – not exactly "The Sunshine State"!
I love the soft shadows and subtle white-to-grey gradation in the background. And Etsy does, too. Drop by Etsy.com on any random day and you'll probably see a slew of featured items over soft, light grey backgrounds.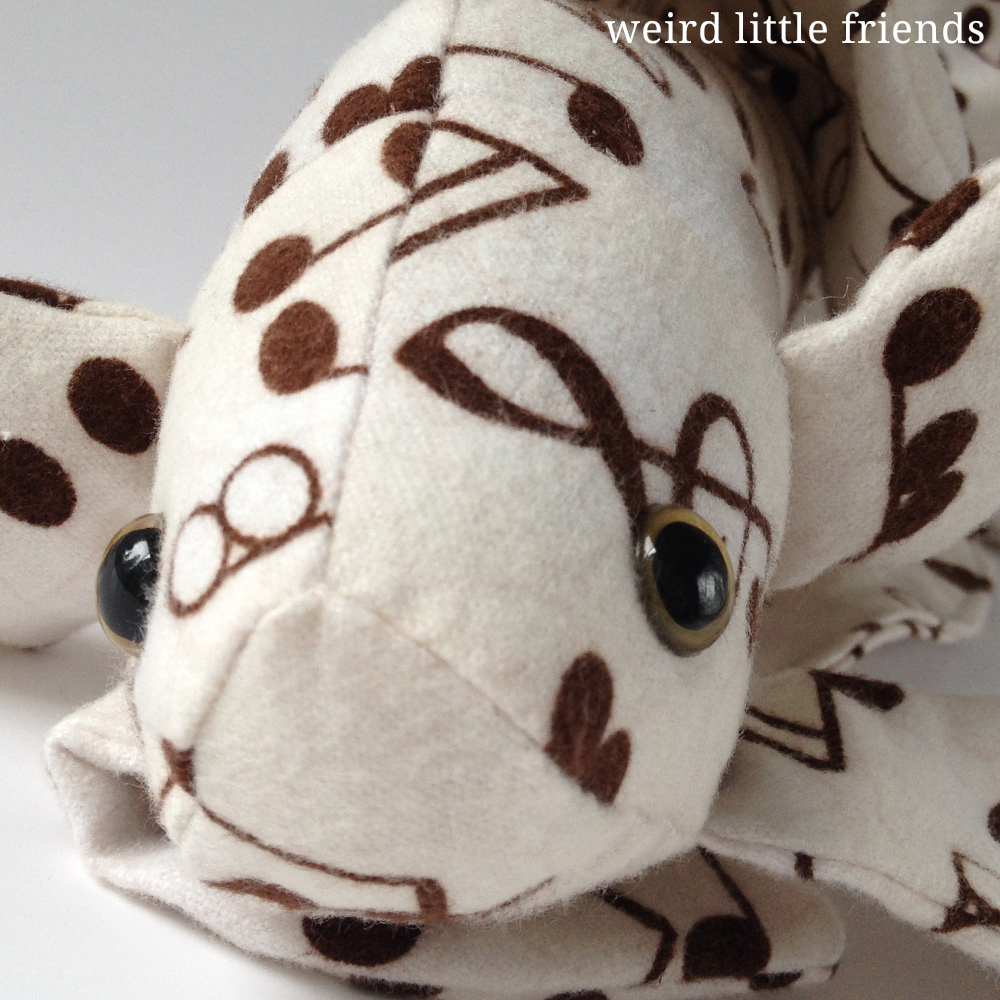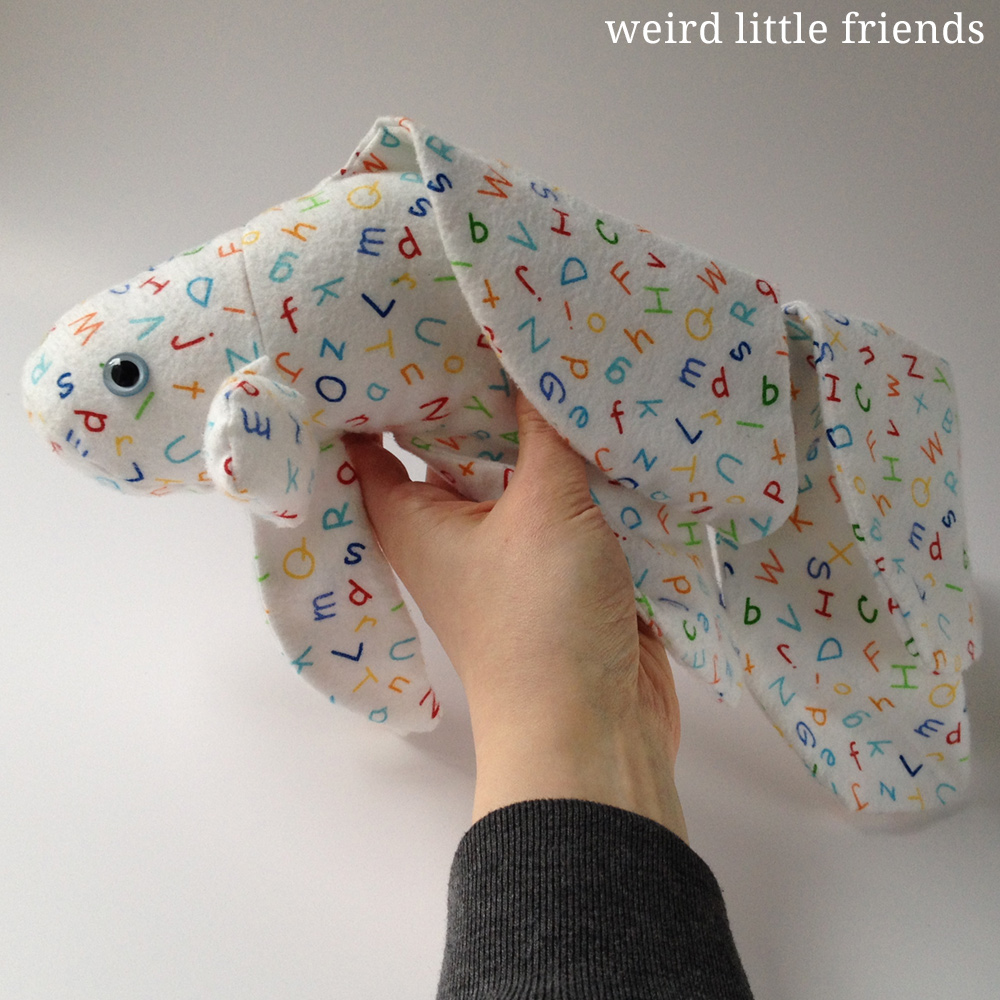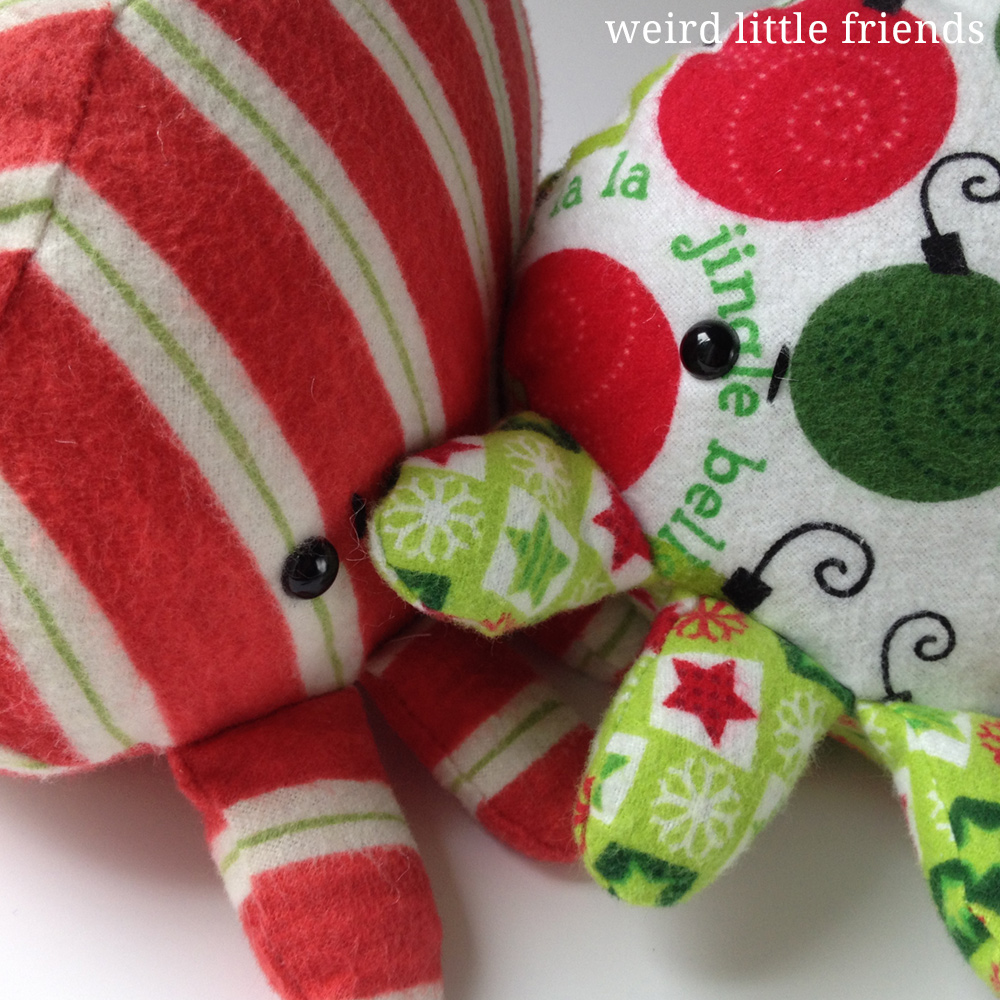 Details are crisp, and the whole effect is classy and cool. I'm kind of amazed that my humble iPhone 4S could take such nice photos, and I still can't get over the fact that this whole setup cost less than $5!
Want to shoot in the evenings? In the winter? Need more control over the lighting? Check out a photo studio kit!