Woohoo, your latest craft is complete! Before you submit your photos to your blog or Etsy shop, run through our 7 C's of Craft Photography checklist to ensure your crafts shine online!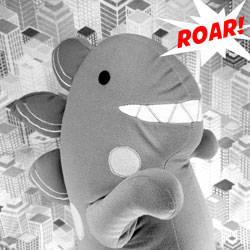 Character
Is your product's personality on display?
If your product is useful or solves a problem, are you showing it in use?
If your product is elegant – or playful, or serious – does it look that way?
Communication
Is it obvious to shoppers what your product is and how it is used?
Does the viewer have a good sense of your product's size?
Is it readable at thumbnail size? (Etsy's thumbnails are 170 x 135 pixels)
Color
Are the colors representative of real life?
Are the colors rich and inviting?
Will the colors clash or compete with other items in your shop?
Clarity
Are your product's details crisp and clear?
Did you include at least one close-up shot to show off details like stitching?
Crop
Did you crop your photo to the most interesting parts?
Are there any unnecessary elements in the photo that could be cut out?
Is the background distracting? Crop it out!
Composition
Does your product fill the frame?  (It's okay to get up close!)
Will your photo still look good once Etsy auto-crops it? (Etsy will resize and crop to make your photo fit 570 x 452)
Is it clear that any props you've included are not the product?
Click-worthy
Does your photo invite people to click and learn more?
If you saw it on Etsy, would you click your photo?
There you have it – the 7 C's of craft photography!  Did we miss anything?  Let us know what you think in the comments!