Updated fall 2013.  Not a techie?  That's okay – here's our updated, plain English look at who's making the best smartphone camera in fall 2013.
Just a few years ago, a camera on a phone was a novelty, a way to take a small, rather grainy snapshot of whatever you pointed at.  But every product cycle, smartphone cameras get better at white balance, reducing grain, and taking photos in low light.
Virtually any smartphone camera you buy today will be better than what was on the market just a couple years ago.  Which smartphone cameras are good enough to rival a point and shoot camera?
Comparison Chart
Our choices for the best smartphone cameras of late 2013, based on user reviews found around the web.
Product
Our Score
Photo Software
Manual Controls & Shooting Modes
Weaknesses?
Best For
Nokia Lumia 1020

(Windows)
Camera: 5/5
Phone: 3/5
The Nokia Lumia's built-in photo software is the best of this generation, including filters and sequences of shots from which the user chooses the best pic.
Manual ISO, white balance, shutter speed, exposure, manual focus
The camera is superb, but the smartphone aspects are behind the competition thanks to the much smaller Windows app store.
Photography enthusiasts, low light, making animated gifs

iPhone 5C

(iOS)
Camera: 3/5
Phone: 5/5
None in-camera.
Apple has the world's biggest app store and with it, tons of photo manipulation apps.
HDR toggle on/off, panorama option
No built-in photo editing software, camera is a little weak in low light.
Beginners wanting simplicity
iPhone 5SAnnounced 9/10/13 (iOS)
Camera: 4/5
Phone: 5/5
Built-in auto white balance, auto exposure, user-chosen filters.
First in world "dual LED" flash system for hardware-based color balance
HDR toggle on/off, panorama option
A little light on manual controls for power users
Dual LEDs for point and shoot simplicity
HTC One



(Android)
Camera: 4/5
Phone: 4/5
Built-in filters, retouching options, and gallery management. Zoe lets you choose the best of a 20-shot sequence and discard the rest.
Manual ISO, white balance
Some users complain of grainy, overly sharp images.
Filter fans, tinkerers
Samsung Galaxy S4


(Android)
Camera: 4/5
Phone: 4/5
Loads of built-in shooting modes, including gif animation, and filter effects.
Manual ISO, manual white balance, multi-exposure, HDR,
Some users complain of overly sharp (hard-edged) images.
Filter fans, making animated gifs
Which is the Best Smartphone Camera for YOU?
Well, that's going to depend on a lot of things, but our pick for the best camera is the Nokia Lumia 1020 (which comes with our lowest-rated phone) and our pick for the best smartphone is the Apple iPhone 5 (which has our lowest-rated camera).  In between with the second best cameras and the second best smartphone features are the HTC One and the Samsung Galaxy S4.
Read on for a more detailed analysis of these smartphones and their cameras to decide which is best for you.
Nokia Lumia 1020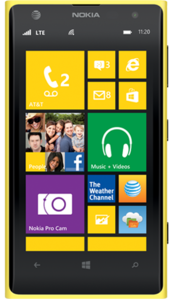 The best smartphone camera belongs to the Nokia Lumia 1020 right now.  In fact, the Nokia's camera is its main selling point.
The Nokia Lumia 1020 boasts of a "41 megapixel sensor", which confused me at first because I thought it meant it was taking HUGE 41-megapixel photos, but no, it's just a technology that allows for greater clarity in the same amount of image size as other cameras.  Other useful features include optical image stabilization (to reduce blur) and manual controls for focus, ISO, shutter speed, white balance, and exposure.  The Nokia Lumia 1020 even comes with pre-installed photography tutorials to give you lessons in all these features!
But here's the catch: the Nokia is a Windows phone, which doesn't have nearly the variety of apps that iOS or Android phones do. For example, Instagram isn't available for a Windows phone as of this writing (September 2013).
If all you want is a great camera with a cell phone attached, go for it- the camera and its controls are awesome.  But if you also want all the apps your iPhone-toting friends are playing with (like Temple Run) , you might be disappointed in the Lumia 1020's abilities as a smartphone.
Best at:
Camera-like experience
Low light
Tiny details
Bad at: 
Other smartphone features, like a huge app store
More info: 
iPhone 5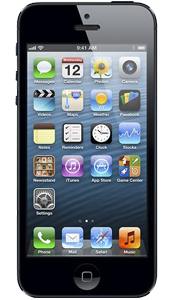 Speaking of iPhone, the iPhone 5 offers virtually no manual controls over things like white balance, but it makes up for it by being a decent camera all on its own.  For well-lit situations, the iPhone 5's camera is just fine.  (The other cameras reviewed in this post all do better at detail and low light situations, though.)
The iPhone 5 is also the best at being a smartphone, with the world's leading app store behind it.
But what's up with the iPhone 5S?  This could be the game-changer. Apple's about to announce an update to the iPhone on Tuesday, September 10th (less than a week from now).  Apple is no slouch when it comes to outshining the competition.  You can probably bet on Apple improving the 5's camera capabilities, perhaps offering more user-controlled features, and catching up to the Nokia and HTC One.  Stay tuned for our September 10th update.
The new phones will likely be on shelves before the end of September, but sometimes there's a longer wait than that.  If you can hold off until October or November, you might want to see if Apple surprises us with anything next week.
Best at:
Simplicity – just point and shoot
Being a smartphone – lots of apps
Bad at: 
Probably the weakest camera of this collection, but the next iPhone (announced next week) could change everything
No shooting modes (check out the Samsung S4 below to learn more about what shooting modes offer)
More info: 
HTC One
So what about Android phones?  While only Apple makes iOS phones, lots of manufacturers make Android phones. The HTC One is an Android phone.
The HTC One's camera stands out for two reasons: UltraPixel technology and Zoe.  Explained simply, UltraPixel is a "larger pixel" technology that helps create better clarity without adding megapixels (and image size).  Zoe is a shooting mode that captures 20 photos in the span of 3 seconds so you can choose the best one later.
The HTC One has a 4 megapixel camera, which is lower than the 8 offered by the iPhone 5 and Nokia Lumia.  But megapixels are tricky – more doesn't mean better, and past a certain point, it's ridiculous to add more. (Where that point is, though, is a matter of debate.)
There is much more to good photos than megapixels: white balance and capabilities in low-light situations, and the HTC One excels at both.  Other neat features of the HTC One  include the ability to apply filters and shooting modes after the photo is taken.
Read more about HTC One's UltraPixel technology on Gizmodo, complete with comparison shots and a more technical analysis.
Best at:
Low light
Capturing tiny details clearly
More info:
Samsung Galaxy S4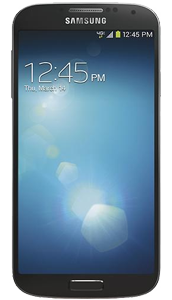 The Samsung Galaxy S4 is the second Android entry into our best smartphone camera list.  The Samsung Galaxy S4 offers a huge variety of shooting modes.  The Samsung Galaxy S4's camera has 13 megapixels, more than any other camera featured in this list of best smartphone cameras, but more isn't always better.  (And can in fact become a liability in lower-light situations.)
The Samsung Galaxy S4's software is where it really shines.  The buttons and options are laid out intuitively (moreso than the HTC One's in-camera software) and are fairly beginner-friendly.  It's the only camera that lets you photograph from the front and the back cameras simultaneously, and it also includes modes that let you remove moving objects from the background (assuming you photographed a sequence).  These features are really cool for "out and about" photography, but if you're just looking to photograph your craft products, you're not going to get much use out of some of these features.
Fortunately, the Galaxy also includes numerous presets and manual settings that will likely be of use to product photographers.
Best at:
Shooting mode options
Vivid colors
Bad at:
Loads of features might be "too much" for users without the time or patience to invest in learning them all
More info:
Smartphone Camera vs. Point and Shoot Camera
The point and shoot category is taking a beating as buyers opt to combine cameras and phones into one pocket-sized device.  Smartphones offer the added bonus of transferring your photos to your computer over wifi (either via a program built into the phone's operating system or via an app like Dropbox).  Most point and shoot cameras still cannot transfer photos over wifi!
As someone who carried both a camera and a phone for over a decade, I was delighted to discover my iPhone 4S's camera was as good as my $220 Canon point-and-shoot in many situations.
My smartphone (iPhone 4s) is better than my Canon when it comes to:
Color accuracy indoors 
Low light situations
Transferring photos (they go quickly over wifi)
My smartphone (iPhone 4s) is not as good as my Canon at:
Macro mode (getting a sharp foreground and a blurry background)
Taking tons and tons of photos (at some point, it does become faster to copy them off the camera's memory via the cable)
A Few More Resources
Added 10/7/2013: Check out the results of this awesome Blind Cameraphone Comparison by phonearena.com